To the delight of many fans, Prince William and Prince Harry joined the cast of "Star Wars: The Last Jedi" at the film's European premiere yesterday. The event was a blend of  Hollywood stars and British royalty ranging from John Boyega, Daisy Ridley, Adam Driver, Andy Serkis, Benicio del Toro, Anthony Daniels and many more.
One thing is clear though, the cast and crew were silent on reports that the royal siblings make a cameo appearance in the much-anticipated film, even though while shooting in April, they were present.
The tuxedo-clad princes walked the red carpet at London's Royal Albert Hall for the black-tie gala, a benefit for their Royal Foundation charity – though without William's pregnant wife Kate or Harry's fiancee, Meghan Markle.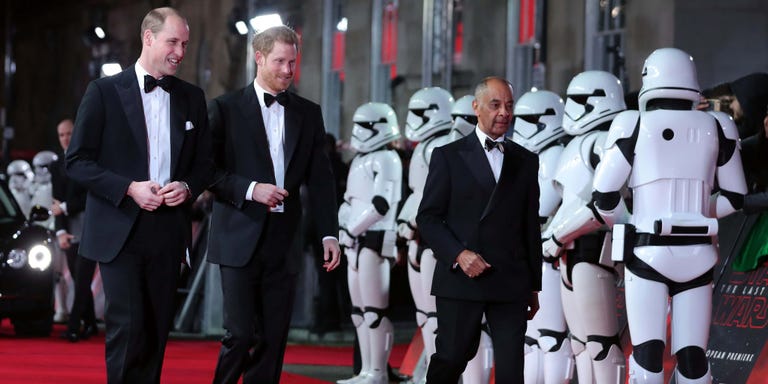 The movie is scheduled to come out next year, so we guess time will tell.
ADVERT