As an off-duty police officer with the Waco Police Department prepared to head out and rescue people from Harvey's flooding, his daughter wrote him a heartwarming note.
She seemed to know that what her father was about to do was risky, but so important for the people left stranded and endangered by the storm.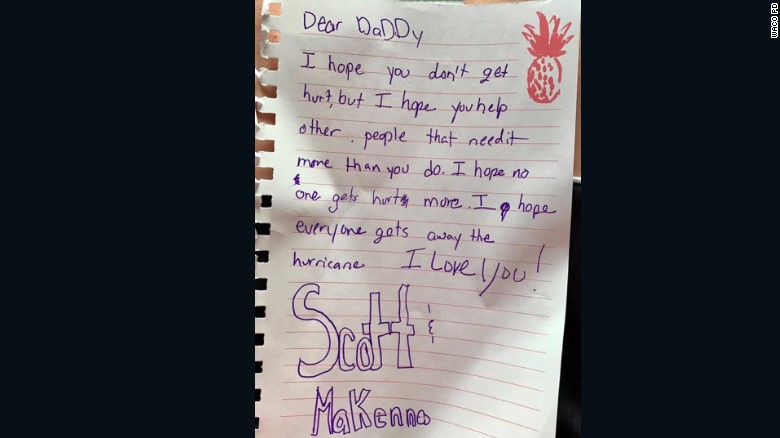 The Waco Police Department posted the note along with a few words about the plucky little girl behind it – "I know this young lady personally," Sgt. Patrick Swanton wrote. "And know that it took everything that her daddy could do to keep her from loading up with him to go."
Such a kind young soul.
Culled from CNN
ADVERT