A couple of days back, the internet went hysterical over an ad by popular Swedish clothing line, H & M, which had a black child model one of its hoodies with the inscription – Coolest Monkey In The Jungle.
Celebrities and the likes came forward to criticise the ad, calling it completely racist, while some suggested that people boycott the brand.
woke up this morning shocked and embarrassed by this photo. i'm deeply offended and will not be working with @hm anymore… pic.twitter.com/P3023iYzAb

— The Weeknd (@theweeknd) January 8, 2018
In regards to H&M pic.twitter.com/EuvWMmZ6XA

— G-Eazy (@G_Eazy) January 9, 2018
However, it appears the mother of the child model sees no issue with the hoodie and has spoken out for the first time since the issue blew up.
A lot of people have wondered why the parent(s)/guardian(s) of the child saw the hoodie and still permitted the company to go ahead with the promotion.
Speaking via her Facebook page (Terry Mango), the mother explained that the top was one out of many the her son tried on and there is really no untoward thought involved. She later revealed that she does not think that way and did not see any issue with the hoodie when he was trying it on.
See screenshots below: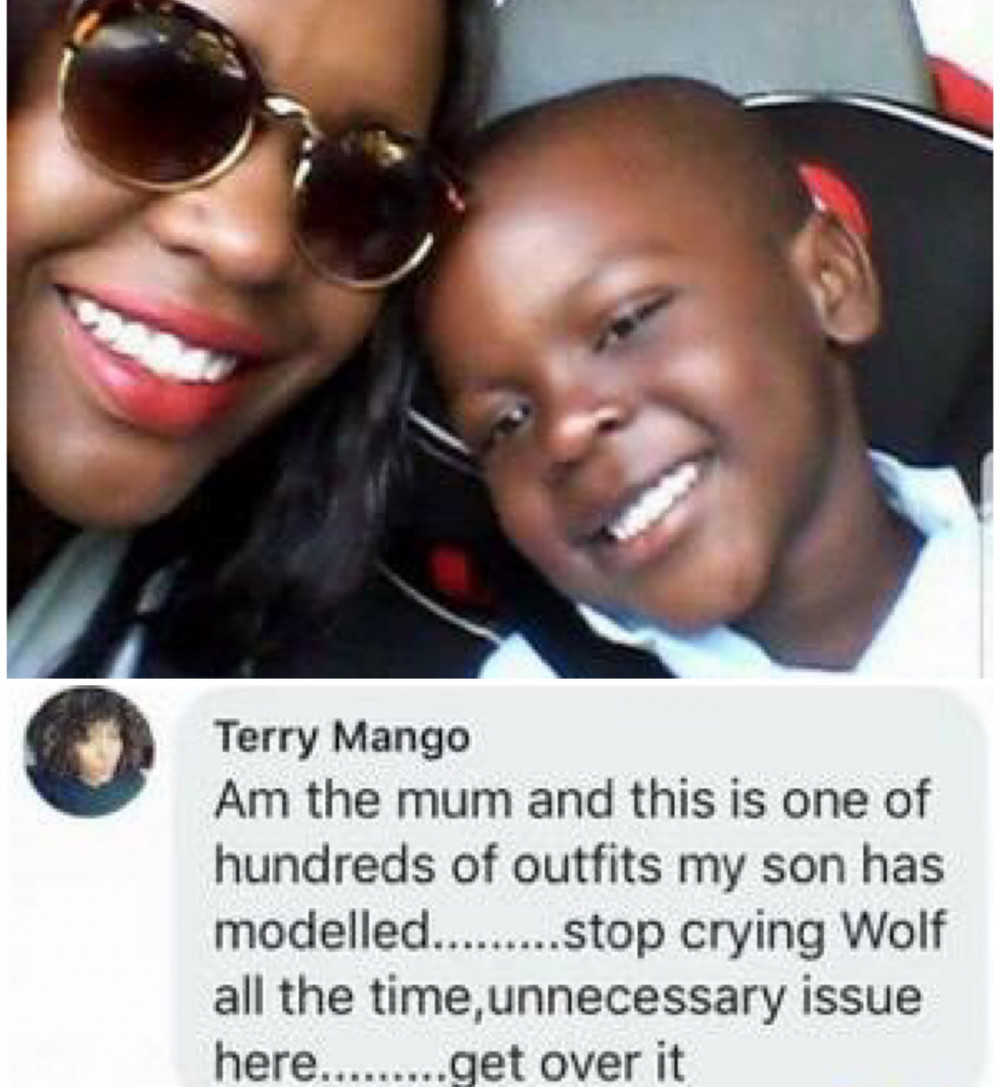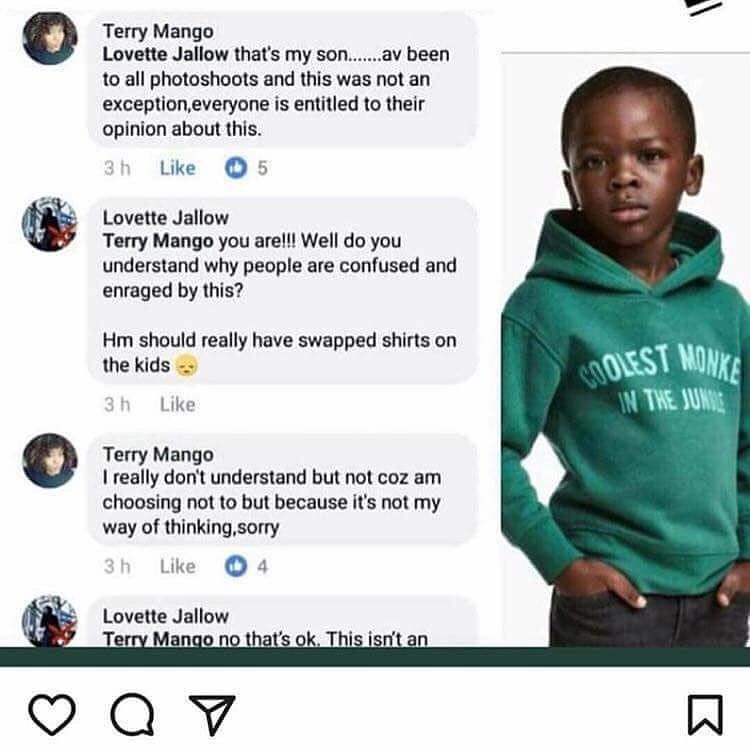 She has since gone private on her Facebook account while re-posting photos from other accounts condemning the act on her Instagram page: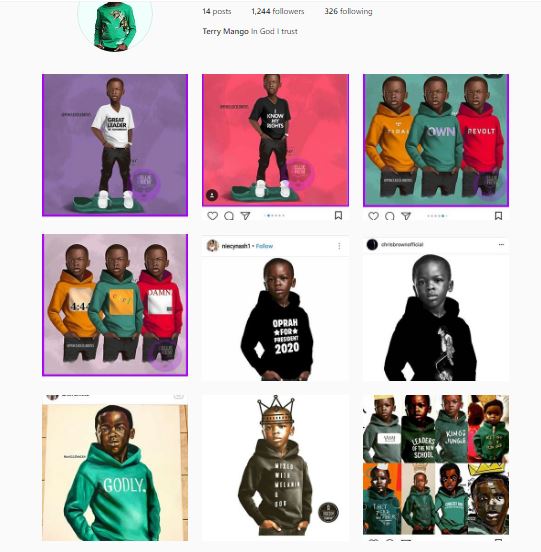 ADVERT