The past week has been chock full of baby news for the first family of reality TV. Just days ago reports surfaced that 20 year old Kylie Jenner is pregnant with Travis Scott's child and now it's big sister Khloe Kardashian.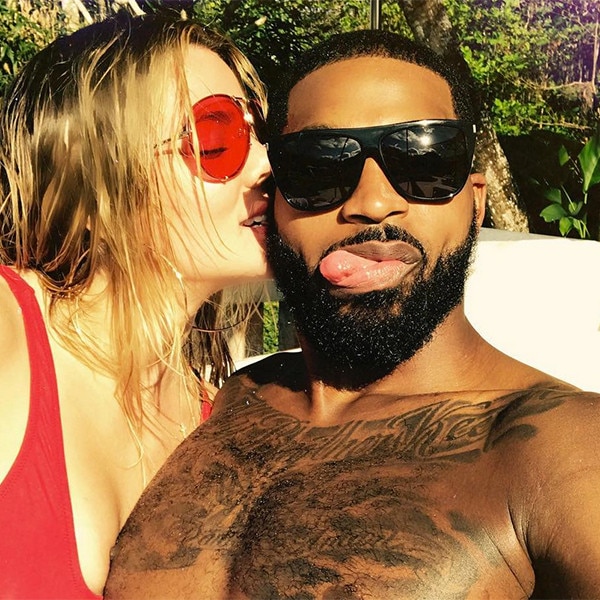 The 33-year-old Keeping Up With the Kardashians star and the 26-year-old basketball player boo Tristan Thompson must be very excited about having a baby as this has been Khloe's long time dream.
She shared three Polaroid pictures on Instagram as far back as three months ago. In one she is seen affectionately feeding her boyfriend before they share a kiss. She time-stamped the pictures with 6.25.17 and the words 'Dad + Mom'.
Now this explains the sudden baggy shirts and weight gain.
The couple began dating a year ago after meeting on a blind date set up by a friend in September 2016.
This means there will be three additions to the family next year – one from Kylie, one from Khloe and one from Kim's surrogate.
ADVERT