An official announcement from the Royal Palace was made on Twitter earlier today about Prince Harry and Meghan Markle's engagement.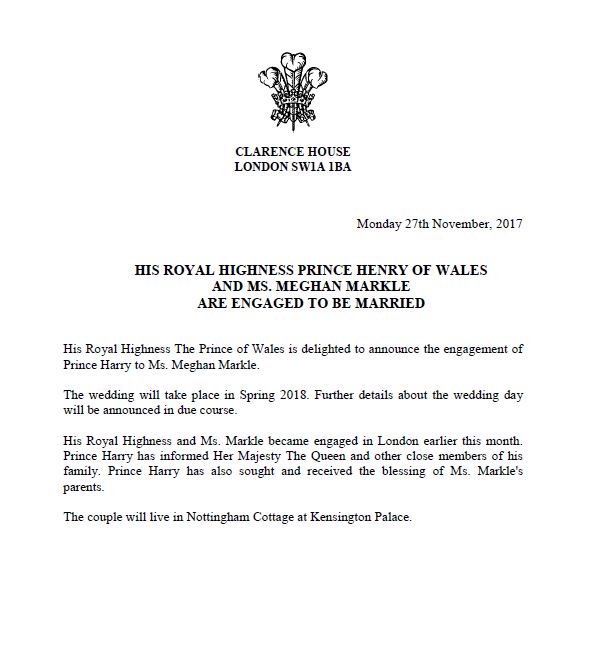 Harry, 33 and Ms Markle, 36, made their first public appearance as a couple in September but their relationship began in July 2016 when they met through mutual friends in London.
Only the Queen and "other close members of his family" initially knew of the engagement, which took place in London.
They are set to tie the knot next year.
ADVERT