A new book by Michael Wolff titled Fire and Fury reveals that Donald Trump and Melania Trump don't sleep on the same bed and would probably go for days without crossing each other's paths or speaking:
'He and Melania spent relatively little time together. They could go days at a time without contact, even when they were both in Trump Tower. Often she did not know where he was, or take much notice of that fact. Her husband moved between residences as he would move between rooms.'
The book also says Trump barely knows his son Baron and will only mention his wife's name when he wants to boast about her good looks.
Trump was quick to tag the book as false. He took to Twitter late Thursday to say he turned down access to the author of the controversial book.
'I authorized Zero access to White House (actually turned him down many times) for author of phony book! I never spoke to him for book,' Trump tweeted.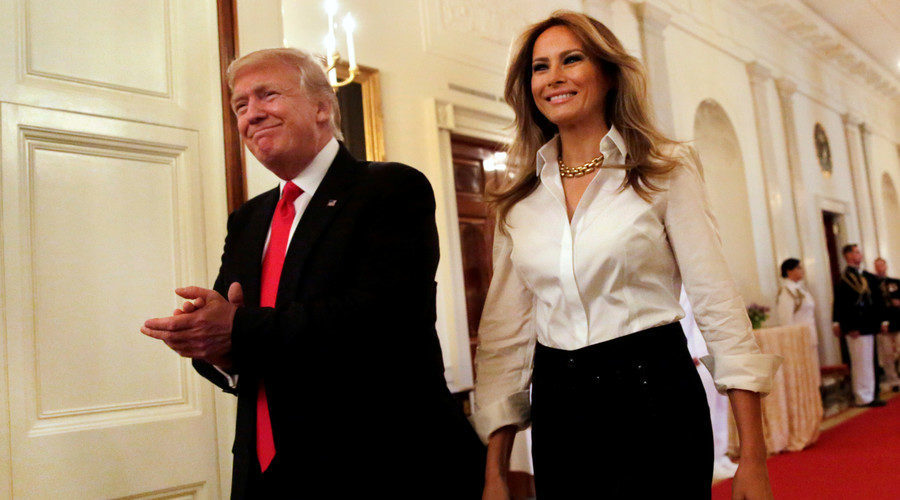 'Full of lies, misrepresentations and sources that don't exist. Look at this guy's past and watch what happens to him and Sloppy Steve!'
This is actually not the first time we are hearing that FLOTUS AND Mr President are not really in a good place in their marriage.
ADVERT